Ability to animate and lengthen one's hair.
Examples:

Medusa; Spider Girl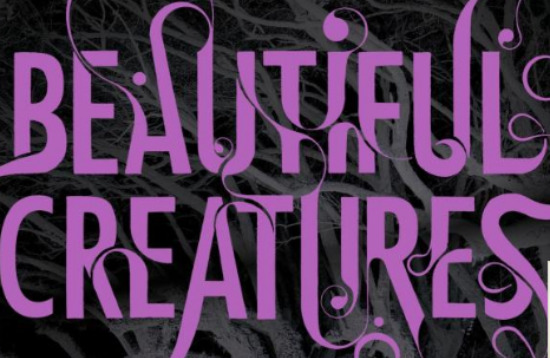 So there are many many things to update about now...first though a shout out to one of my favorite books as the inspiration for my newly chosen super power. Beautiful Creatures
is an amazing book, and if you haven't read it you should. It has a fantastic main character who is on my list of boys to marry (after my fiancé, and Edward of course), and it has his love interest a girl who's hair is always seeming to move on its own :) You can also attribute my super power to the fact that I would very much like my hair to grow out much faster so that it can be pretty for my wedding, and also to my inner child who just so happens to have Medusa hair (and fangs of course).
So this has been a very productive two week spring break...however maybe not by normal people standards. I have accomplished these things:
1. Read Hush, Hush
, by Becca Fitzpatrick. It was wonderful, I love books about fallen angels and I absolutely ADORE Patch! I am pretty easy to please though, I like witty boys and since I feel like I can pretty much take care of myself I don't care if other people think they are possessive or whatever (Edward) because I can tell them to their face what I think and then we can work it out since they are funny and cute too. Haha me and my fictional lovers...I'm such a nerd!
2. Cleaned the ENTIRE house...with help from my beloved fiancé...my future mother in law and awesome future sister in law threw me a shower (more at a different number) at my house so I had to prepare. Even better, it is still mostly clean which is big news at a college house!
3.Read The Forest of Hands and Teeth
by Carrie Ryan. I am a huge fan of dystopic YA, so in conclusion I loved this book. Some people had issues with Mary (the main character) because she is immature and pretty focused on one goal. However, I think it was a pretty accurate portrayal of how someone who was her age, and had gone through what she had gone through would be like. Just my opinion though... :)
4. I had my first multi meet, and scored a new PR of 3,732 points in the heptathlon which isn't enough to go to nationals for the NAIA (and is really low for an NCAA school - hence why I don't go to one), but is really good for me! I also jumped over 5' again in the high jump (something I was able to do as an 8th grader, but has been difficult for me for about 2 years now)
5. My Lover came to visit! Really she came down for my bridal shower, seeing as how she is in the wedding party and one of my favorite people of all time (we are just cuddling lovers just in case you were worried :) Lover is in the top 1% of all time favorite roommates, enough so that I am considering moving to Salt Lake City just to be able to hang out with her while she finishes law school at Utah...The three of us (Fiancé, Lover and I) all ate sushi like old times and cuddled! Oh, and she came to watch day two of the hep...it was very pleasing!
6. Was thrown the greatest bridal shower ever! Like I mentioned earlier my future MIL and SIL threw me a shower down here in Ashland, and it was wonderful. For one thing my future Father in Law made fresh home made bread for the sandwiches, and I cant even describe to you how delicious that was! Many of my friends came (Lover included :) plus some of the track team which was way cool! I got a lot of cool stuff, but even more importantly I felt very loved which always makes me happy!
7. I finally decided that I should go with the invitations I designed for my wedding (I had doubts because I was worried they weren't formal enough, but I decided that I love them and they represent us so I don't care if people think they suck :) I tried to upload it so you could see it, but it is apparently too big...I will try again later :)
8. I finally got around to playing Pass The Popcorn
with my friend Katy (who is also a bridesmaid) and it was fantastic! My grandparents had gotten it for me for Christmas, but I hadn't had a chance to play. Let me know if anyone would like a game night :)
9. Went to see Miranda Lambert in concert!! As a little background I first saw Miranda when she opened for
Keith Urban at Red Rocks in 2006 (greatest night of my life :) She only had maybe two singles then, but she put on a great show. Then as we left the concert we took a little detour towards the merchandise section and found the one and only Miranda Lambert sitting and waiting to sign autographs! No one else had discovered this, so we jumped at the opportunity and she signed some shirts for my sister and I. Then....drum roll....she looked up and noticed that she and I were wearing the same shirt! Then she told me we were wearing the exact same shirt! haha it was the closest brush with fame I have ever had...not to mention I love her music. So, when we heard Miranda was going to be in Medford we HAD to go, and she ROCKED!
10. I paid my debt. I tend to feel bad about things that normal people would have just forgotten and moved on from, and I feel bad for lengthy periods of time. This last summer I got a second (well kind of third) job with a local photographer and we did a few jobs together. Then I went to England for the International Falconry Festival with Fiancé and his family, and to our beach house with my family, and when I got back things got crazy busy. This photographer had had some issues with assistants flaking out on him, and I assured him I wouldn't do that, but it turns out I did. (I am not usually a flake when it comes to important things, however I will occasionally stay home and read a book instead of going out to a party or down town.) Anyways for almost a year now I have felt bad about this, and have been looking for a way to make amends. He had mentioned wanting to take pictures of track events to add to his portfolio for fun, so finally this weekend I pulled together some of my friends and finally my debt to him was paid! I can now sleep well at night :)
11. I started reading Shiver
, by Maggie Stiefvater. I have taken to following YA authors on twitter and it is causing my list of books to read on Ken Doll (Kindle)
to increase greatly. Sad for bank account...happy for imagination!
There you go, the life of an average college kid :) No MTV spring break for me, but still very satisfying! I'm not sure I could survive an MTV spring break...for one I can barely stay up past 10pm, and I get really uncomfortable in huge groups of people so it would be awkward...
Now for your viewing pleasure, and because you were so good and suffered through all that rambling, a treat! My good friend Lindsay has a couple more songs out on YouTube (you should check them out) but I thought this new one was especially pretty!